Yummy Gluten-Free Energy Bars
Updated: Jan 19, 2020
Are you tired of eating the same snacks week after week? Try these homemade, delicious, gluten-free bars that will give you the energy you need at an affordable price! The best part about this recipe is you can customize it by swapping some of the ingredients to give your body the nutrition it needs, and your tastebuds the variety they crave!
The ultimate grab and go bar that provides the nutrition your body needs, while satisfying your tastebuds! Each week, you can swap out the nuts, fruits or seeds to add that personal touch. Yum!
This basic recipe will have your tastebuds melting, and body feeling energized and ready to take on your day!
Basic Recipe for Customization


1 1/3 cups chopped nuts (use just one type of nut or a mixture of a few of your favourites) 1 cup gluten-free oats 1/4 cup seeds (flax, chia, and/or sunflower are all great options!) 2/3 cup raw sugar 1/2 cup honey or coconut nectar 4 tablespoons salted  butter or vegan butter substitute 1/2 teaspoon salt 2 teaspoons of any extract OR 1 teaspoon citrus zest 2 cups puffed brown rice cereal 1/2 cup dried fruit (no need to chop cranberries, but if using a larger fruit like apricots chop them into pieces similar in size to the nuts in your recipe.)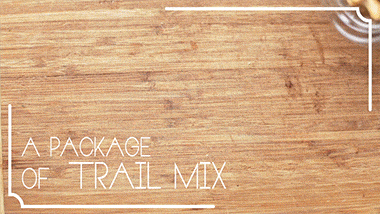 No more plastic wrapper! Use a small piece of parchment paper around them so they don't stick together while you store them. :)
Yummy Gluten-Free Energy Bars
Prep time: 10 Minutes
Cook time: 18 minutes
Total time: 28 minutes
Yield: 12-14 bars
Ingredients used in Nutrition Facts:
1 cup of almonds chopped
1/3 cup of pistachios chopped
1 cup gluten-free oats
1/4 cup chopped pumpkin seeds
2/3 cup raw sugar
1/2 cup coconut nectar
4 tablespoons Melt vegan butter
1/2 teaspoon salt
2 teaspoons vanilla extract
2 cups puffed brown rice cereal
1/2 cup dried cranberries
Instructions:
1. Preheat oven to 350°F and line a baking sheet with parchment paper. Spread the nuts, oats, and seeds on the sheet and bake about 8 minutes or until fragrant. Transfer to a large mixing bowl.
2. In a saucepan, bring the sugar, coconut nectar, butter, and salt to a boil over medium heat. Simmer until the sugar dissolves and a light brown caramel forms, about 5 minutes. Remove from heat and stir in the vanilla.
3. Pour the caramel over the nut and oat mixture. Stir in the brown rice cereal and the cranberries until evenly coated.
4. Line an 8-inch square baking pan with parchment paper, extend the paper over the sides of the pan to use as a handle later. Pour the cereal mixture into the baking dish and spread out into an even layer. Cover the pan with a second piece of parchment and press down to compress the bars. Let the mixture stand for about 2 hours until firm.
5. Discard the top piece of parchment and use the "handles" from the second piece of parchment to gently remove the cereal square from the pan then cut the squares into 12 equal size bars and serve.
Note: Keep the bars in the refrigerator to keep fresh. When you are ready to enjoy them, be sure to let them come to room temp before you eat them; because, they really harden up in the fridge. At room temperature, they will soften back to a crispy, chewy granola bar within a few minutes.